Tax Resolution Services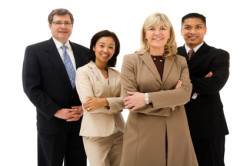 For expert tax help in and around Wichita, turn to Acello Tax Resolution Group. We offer top-notch tax resolution services with some of the fastest turnarounds available in the area. Whether you're struggling under the weight of a tax penalty, you need to file back taxes, or you're dealing with other tax problems, you can trust Acello Tax Resolution Group to bring you tax relief. Our network of tax attorneys, CPAs, and enrolled agents is equipped with the knowledge and skill you want on your side when you're negotiating with the IRS. Call or e-mail us today!
We're able to provide tax resolution services to both individual and business taxpayers. Depending on your specific needs and circumstances, our roster of tax help offerings includes:
Appealing a government action
Negotiating an offer in compromise
Petitioning for penalty abatement
Securing installment agreements
Claiming innocent spouse relief
Stopping wage garnishment
Lifting liens and levies
And more!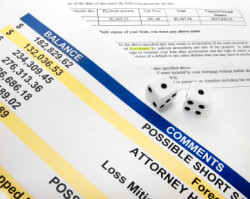 No matter how serious your tax problems have become, we'll be able to start you down the road toward a brighter financial future. Our tax consultants have extensive knowledge of both the federal and state tax codes. If you need assistance from an attorney or other specialist to resolve your tax issues, we'll be able to connect you with the right professional for the job. When you come to Acello Tax Resolution Group for IRS assistance, you can breathe easy knowing you're in good hands.
Prompt & Efficient Tax Relief Services
At Acello Tax Resolution Group, one of our top priorities is handling your tax issues promptly and efficiently. The longer you let a tax problem go unchecked, the worse it is likely to become. We'll do our best to give you swift and effective tax resolution, so you can look forward to a future free from IRS problems. And, because we put quality workmanship first, you can be sure we'll never sacrifice our diligence or attention to detail for the sake of speed.
If you owe back taxes, are facing an IRS audit, need to negotiate a tax settlement, or have another tax problem in Wichita, Acello Tax Resolution Group is standing by to take your call. We'll book your initial consultation and get right to work on your case. We're the company to trust for true tax debt relief. 
tax resolution
tax settlement
tax penalty abatements