Tax Penalties and Settlements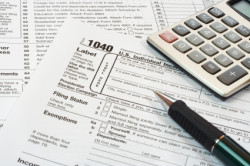 If you're tired of living in the shadow of burdensome tax penalties and debt, it's time to call Acello Tax Resolution Group. We're Wichita's best bet when it comes to IRS penalty abatement and tax settlement negotiation, among many other tax resolution services. Whether you missed a single IRS deadline or you're years past due, we'll be able to come up with a plan of action to help you move forward. We provide both business and individual tax help on the federal and state levels. That means we're more than qualified to tackle whatever you're dealing with when it comes to tax troubles.
Want to learn more about what Acello Tax Resolution Group can do for you? Call us today!
Know Your Tax Settlement Options
Tax settlements aren't one size fits all. Acello Tax Resolution Group will work with you to determine what taxes settlement will best resolve the problems you're having. Depending on your circumstances and eligibility, we can help you secure:
IRS Penalty Abatement: Sometimes you can be hit with a tax penalty due to circumstances beyond your control. Acello Tax Resolution Group can help you submit the evidence you'll need to have penalties lifted from your account.
Offer in Compromise: When you owe more in unpaid taxes and tax penalties than you'll be able to pay off in a reasonable amount of time, it may be possible to negotiate an offer in compromise to reduce your total debt balance.
Installment Agreement: If you can't pay what you owe in one lump sum, we can negotiate a monthly payment amount to ease the financial strain.
Innocent Spouse Relief: Have you been hit with a tax penalty due to your current or former spouse's wrongdoing? Acello Tax Resolution Group can help ensure that you don't have to pay for a spouse's tax liabilities.
Wage Garnishment Cessation: The government can withhold a portion of your wages to cover a tax debt. We can work to secure an alternative taxes settlement to bring you into IRS compliance while allowing you full use of your paycheck.
Removal of Liens and Levies: If the IRS has laid claim to your property or assets to cover unpaid taxes, we can petition to have those liens and levies lifted. We'll also work to negotiate a more favorable IRS settlement.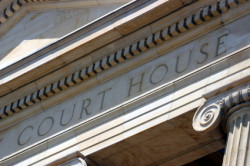 IRS penalties exist because the tax authorities want you to pay what you owe. Meanwhile, tax settlements exist to assist you in making those payments when circumstances get rough. With Acello Tax Resolution Group on your side, you can anticipate getting the best possible results in your case, whether that means having an IRS penalty removed from your account or successfully negotiating tax debt reduction.
We work efficiently to give our Wichita-area clients effective results. We want to put you back on solid financial ground, whatever that takes. You can trust Acello Tax Resolution Group's network of tax lawyers, enrolled agents, and CPAs for top-notch workmanship and customer service. Schedule your appointment to discuss your IRS penalties and settlement needs today! 
Tax Penalty Help
Tax Settlement
Tax Fees and Resolutions
Tax Penalties
IRS Settlement