Tax Attorney Alternative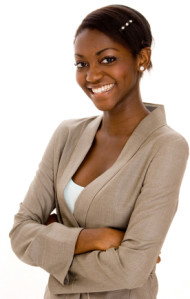 When you're facing tough tax problems, you might think your only option is to hire an experienced tax attorney. However, you might not realize that tax attorneys can actually be overqualified to tackle the issues you're having. You can get effective solutions at a much more affordable cost by working with other types of tax consultants, including CPAs and enrolled agents. Make Acello Tax Resolution Group your tax attorney alternative in Wichita. Our network of tax specialists can provide many of the same services as local tax lawyers, at a fraction of the cost. If it turns out that you do need a tax attorney, we can connect you with the right professional for the job. Make Acello Tax Resolution Group your first choice for tax help in Wichita. Call today!
We offer a variety of tax services, including:
Filing back taxes
Negotiating tax settlements
Lifting penalties from your account
Stopping wage garnishment
Claiming innocent spouse relief
Resolving payroll issues
Solving other business tax problems
Navigating IRS audits
And much more!
Aside from tax court representation, which only tax attorneys can offer, the enrolled agents and CPAs in Acello Tax Resolution Group's network are more than equipped to meet your needs. We'll take the time to get to know you and your tax troubles, so we can come up with a viable plan of action to help you move forward. We're proud to be your reasonably priced alternative to hiring a tax attorney in the Wichita area.
Qualified Income Tax Attorney Alternative
Like many of the region's tax lawyers, Acello Tax Resolution Group works with both individual and business taxpayers. We're extensively familiar with both federal and state tax codes, and we're able to deal with large and small tax issues alike. If you have a problem that our enrolled agents and CPAs can't resolve, we'll put you in touch with a tax attorney in our network who has what it takes to get you results.
Call or e-mail Acello Tax Resolution Group today to learn more about what sets us apart from the various tax attorneys in and around Wichita. We look forward to helping you move into a life that's free from tax troubles! 
Tax Attorney
Tax Lawyers
Tax Attorneys
Tax Attorney In