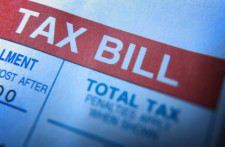 Are you interested in working with knowledgeable and skilled tax consultants? In the Wichita area, you've come to the right place. Acello Tax Resolution Group is pleased to provide superior tax resolution services to local taxpayers and business entities, striving for quality workmanship and a fast turnaround whenever possible. We want you to experience tax relief, and we'll work hard to secure the most favorable outcome for you in your dealings with the IRS. Your tax problems don't stand a chance against our expertise. Schedule your initial consultation by contacting Acello Tax Resolution Group today! 
Tax Resolution Services
Tax Audit Representation
Business Tax Help
Accurate Workmanship
Effective Tax Solutions
You can come to us for tax help if you live or own a business anywhere in the greater Wichita area. We're able to solve tax problems for residents and businesses in Derby, Newton, El Dorado, Andover, Haysville, Augusta, Wellington, Park City, Valley Center, and throughout the surrounding region. Wherever you're based and whatever tax issues bring you to our experts, you can trust us for reliable and effective solutions. Our tax resolution team has what it takes to make your IRS troubles a thing of the past.
Do you need help preparing for an audit by the IRS? Is your back tax debt overwhelming you and keeping you from feeling financially stable? Are you dealing with government actions such as wage garnishment or levies? Whatever your specific tax problems, Acello Tax Resolution Group will provide customized tax resolution strategies to help you end your tax issues and move forward. Our network of enrolled agents, tax attorneys, and CPAs can negotiate tax settlements, get tax penalties lifted, solve payroll tax problems, and much more. Trust our professional tax consultants to get you the results you need, when you need them.
For more information on what Acello Tax Resolution Group can do for you, call or e-mail us now! From back tax filing to tax settlement negotiation and beyond, we're the company to trust when tax troubles are weighing you down and keeping you from living your life. We'll put all of our resources to the task of providing you with top-notch tax help. We care about our clients, and we truly want to help you resolve your tax issues. When you choose Acello Tax Resolution Group, tax relief is within your grasp.